Next litter 2024
we plan our next litter in early summer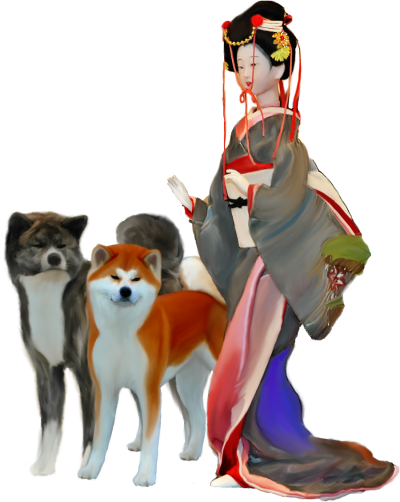 Puppies and their breeding
Our puppies grow up in the house. When they are three to four weeks old the little ones may conquer patio and garden if the weather is fine. Up to now all our puppies were born in winter and it was lovely to see them cope with their first snow flakes. To make sure that these outdoor trips end up dry and hygienic we cover the whole patio with sanitary, dust-free wooden pellets. This absorbs puddles and droppings may be removed without problems. Other than on concrete or wooden floors the little ones find a warm and comfortable bed when they want a quick snooze.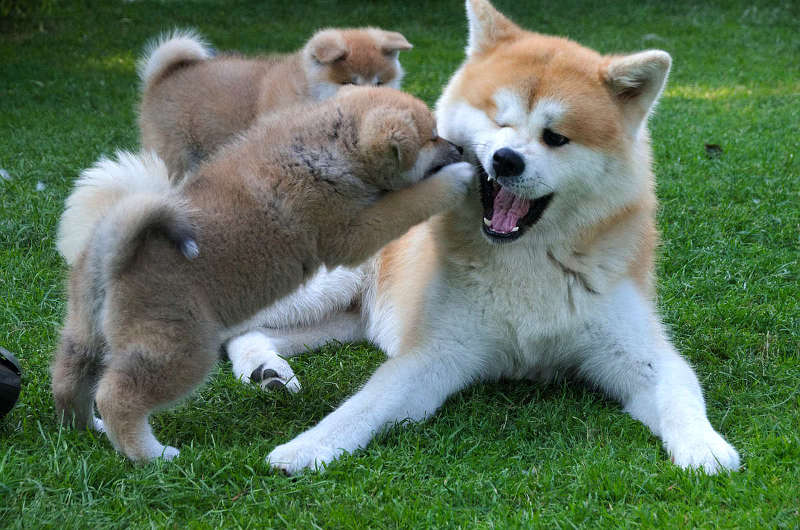 The puppies grow up with the loud and noisy life of a three-children family, incl. vacuum cleaner and others as the litter box is situated from the very beginning in the center of our life - the living room. This makes it absolutely necessary to see to a very clean and hygienic breeding. Once the puppies get solid food together with their mother's milk, which is about the 18th/20th day, a dog toilet is placed close to the litter box, covered with tissues. After each feeding or waking up we put the puppies onto this toilet, which is time-consuming but effective. After two days at the latest the puppies know where to go - who wants to dirty his own home?
As our puppies leave our house when they are nine weeks old and after their first vaccination, we may take them for their first walks. Now it is time to learn how to walk on a lead and having first contacts with loud, fast and odd smelling cars and of course being driven in them is part of the programme. It is great fun for all of us to bluster around our little village park with three or four puppies at the same time and see them making friends with other dogs - without any signs of fear.
We try to give them as much as we can on their way to become socialised dogs so that their integration into the new family will be as easy as possible for both parts.
... and of course we are always there if questions arise from the puppy's new family.
---
Translation by Heike Rommelmann